DIRECTION
Alicia Candiani
Founding Director
A visual artist, architect, independent curator and adventurous traveller, Alicia thinks that movement (of concepts, techniques  and places) as well as diversity (of people and ideas) are essential in creative processes. She roots her professional practice on three strategies, which she develops together: her artistic work, curatorial practices and the making/direction of artistic projects -in collaboration with creators around the world- in the fields of printed and digital media, photography and design.
Our director is in ´ace, even though she may be traveling or heading projects in other parts of the globe. With a presence -that seems to develop simultaneously- she evaluates applications, manages and directs the team, reviews portfolios, provides technical guidance and works in the exhibitions´ design and curatorship. She advises, beyond each residence, on the next steps that each artist can take in their career to expand it globally. Her comprehensive gaze, product of her training in different disciplines of art, theory and design, helps artists to think their work differently as well as to generate international networks with other spaces and actors of the international art and residences circuits.
Belonging to a large family, she likes to be surrounded by people, knows how to share and is a good hostess. The artists, creators and thinkers who meet her are inspired by the inexhaustible energy and enthusiasm of this generator of dreams that become reality.
A TEAM OF CREATORS AND THINKERS
We are a bilingual team of artists, cultural managers and educators specialized in production and research of contemporary art. We transition the same questions and difficulties as the artists and curators we support and work with. We understand your needs, and we are prepared and eager to support and collaborate with you. During the last 15 years we have hosted and work with more than 500 artists and relevant artistic institutions producing residencies, international exhibitions, urban interventions, educational projects with and for the community, workshops and multiple editions. We come from different fields of contemporary art, including print and digital media, photography, performance, design, installations and curatorial practice with a focus on expanded field artistic practices.
´ace team distinctive way of working is rooted in the vision of its founder, who in her university years participated in the "Total Workshop" at the School of Architecture and Urbanism, National University of Córdoba in Argentina. This was an unprecedented political and pedagogical experience in Argentine and Latin American higher education, in which professors taught and students learned inside of a non-hierarchical structure, where individuals with different levels of knowledge worked collaboratively as a team. Many years later, without being aware of it at the beginning, Alicia have applied this format to the ´ace residency programs, which have been developing a unique and collaborative way of artistic production. Here, there are no artistic hierarchies. A horizontal structure embraces all the participants: the team, residents (whether they are emerging or career artists), visiting artists and volunteers. All of them are required to contribute to the same subject but in different degrees, according to their knowledge and experience. This apply for both personal and group projects. At the end, those with the most refined skills are responsible for the final synthesis and all of us for a reflective and critical vision.
STAFF
Andrés Knob
Executive Coordinator
A polymath with vast experience in cultural projects and art production management, having worked in collaboration with national and international institutions both public and private. Our coordinator also has knowledge of and is involved with international art residencies, art education, image theory studies and diverse art disciplines such as photography, performance and relational art.
Andrés also has a fascination for ideas and a passion for techniques, a passion that he spreads simultaneously over such diverse paths as his experience as a ski instructor, practicing cooking in a meticulous manner or DJ with vinyl turntables.
Cecilia Candiani
Executive Assistant
Independent photographer, mathematician and a stubborn cyclist (even with rain), Cecilia is the mediator between the workshop and the management of our programs, carrying out a wide range of activities ranging from working in collaboration with the artists in residence in the production of their projects, photo documentation, design of communication material, updating of the web page and exhibitions mounting.
Like a true Cordobesa she loves being in the nature, mountains, music and traveling. In her bike tours around the city she discovers places and hidden treasures that then she shares with our guests. Her smile is like a half moon: broad, transparent, and sincere. Like the sun she always seeks, the vital and luminous energy of Cecilia is fundamental enlighten our workshop.
Daniela Ruíz Moreno
Curator-in-Residence
Ruíz Moreno's professional practice includes activities related to curatorship, research and communication. She has been part of the ´ace team since 2012, serving as Program Coordinator from 2014 to 2018. In 2019 she won the Brooks International Fellowship and moved to London to work at the Tate Modern in the Tate Exchange Program. After be selected and receiving the award of Shanghai Curators Lab 2 in China, she is currently part of the curatorial team for a group exhibition in Tank Shanghai which will take place in 2021.
Daniela was born and raised between two cities that border the Río de la Plata, the limit between Argentina and Uruguay. She has Austrian heritage from her mother. In it, charrúa calm is mixed in balance with Saxon precision. She likes dance, experimental music and movies. Her eyes, framed by "Fridakalhian" eyebrows, go wide when she is amazed.
Adriana Moracci
Associate Masterprinter
Visual artist with expertise in printmaking, painting, and photographic techniques. For the last 13 years, as Workshop Manager and Masterprinter (our "mammaprinter"!), she carried out the ´ace workshop at the same time that she listened, imagined, technically solved and encouraged resident artists to explore.
Adriana has been a very important part in the construction of our residency program. While she is currently pursuing her own professional path, she continues associated in special projects within us.
Lidia Quipildor
Maintenance | Kitchener
Lidia is responsible for ´ace house maintenance while she generates an atmosphere that allows creative chaos, giving comfort to each artist. With a silent walk, she perceives the tastes and needs of each person who comes into the house.
Combining a variety of knowledge and sensibilities, Lidia, cooks meals that fascinate us from their aroma, appearance and taste, food that many artists say to miss when they leave. She makes crafts in her spare time.
Federika Chaimowicz & Florencia Steinhardt
Volunteer-in-Residence 2020 | Communication
Federika Chaimowicz is graduated from Northlands Olivos High School in the Baccalaureate in Arts and Literature and a candidate in the career of Art History at a London university.  She is passionate for Literature and Art, two disciplines through which she expresses her constant desire to learn about our surroundings.
Florencia Steinhardt is a lover of literature, in all its forms, Florencia studied this discipline at the Universidad Católica Argentina (UCA) where she is currently working on her thesis to obtain a Bachelor's degree in the field. She also works as an editor and proofreader. Florencia speaks Spanish and German at home. Raised between three cultures (she was born in Mexico, with a German and Argentine family) she knows the differences and finds the coincidences between people.
INTERNATIONAL HONORARY ADVISOR BOARD 2020-2022
Liz Ingram C.M. FRSC RCA 
Edmonton, Canada
Order of Canada, Governor General of Canada, Ottawa
Fellow, Royal Society of Canada and Royal Canadian Academy of Arts, Ottawa
Distinguished University Professor Emerita, Department of Art and Design,University of Alberta, Edmonton
Director Emerita, Proyecto´ace, International Artist-in-Residence Program, Buenos Aires
Artist and curator
Écuyère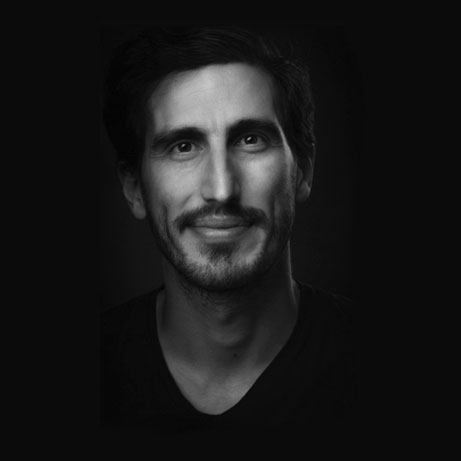 Alvaro de Salvo
Amsterdam, The Netherlands
Graduated in Business Administration, specialized in non-for-profit organizations; OKR and Marketing/Strategy Couch
Former Head of Global Marketing and Communications at Akvo Foundation, Amsterdam
Former Communications Manager, resArtis, Amsterdam
Co-founder. Proyecto´ace, Artist-in-Residence International Program, Buenos Aires
Sailor
Aleksandra Janic, PhD
Wroclaw, Poland
Vice-Rector for Arts, Research and Foreign Cooperation, Eugeniusz Geppert Academy of Art and Design, Wroclaw
Head of the Studio of Digital and Experimental Printmaking, Eugeniusz Geppert Academy of Art and Design, Wroclaw
Visual artist and curator
Wang Huaxiang
Beijing, China
Deputy Dean of the School of Fine Arts and PhD Supervisor, Central Academy of Fine Arts, Beijing
President of the International Academic Printmaking Alliance (IAPA)
Dean of the International Printmaking Institute (IPI)
Member of the China Artists Association
Artist and curator
Sommelier
Rimer Cardillo
Montevideo, Uruguay | New Paltz-New York, United States
Emeritus Professor, State University of New York at New Paltz
Director,  "Association Rimer Cardillo: The graphic image". Montevideo, Uruguay
Landscape and garden designer
Artist and curator
Cook
Joseph Scheer, MFA
Alfred - New York, United States
Distinguished Professor, SUNY- State University of New York
Co- founder and Director, IEA-Institute for Electronic Arts, Alfred University, New York
Profesor, Expanded Media Division, Alfred University, New York
Vice President, IAPA- International Academic Printmaking Alliance, Beijing, China
Fulbright Scholar, artist and curator
Cook
Zhao Jiachun
Guanlan, China
Director of The Office of Guanlan International Print Biennial
Director of International Exchange Department, China Printmaking Museum
Curator and art writer
Tai Chi instructor
Marta Mabel Pérez, MFA
San Juan, Puerto Rico
Executive Director, Museum of Art of Puerto Rico. San Juan, Puerto Rico
Founder and manager for 12 years, PROA – Artist Assistance Program. San Juan, Puerto Rico
Chair's Leadership Award 2019, American Alliance of Museums, USA
Artist and curator
Traveller
David Arteargoitia, PhD
Bilbao, Spain
Professor, University of the Basque Country, Bilbao
Director, Open Portfolio, FIG Bilbao
Artist and curator
Trekker