Italy
Anna Rose
Together Apart: Shelter
19.08.20 09.09.20
Anna Rose is an American artist who has lived and worked in Florence, Italy since 2004. Her work spans video, installation, photography and sculpture with a sensibility towards the relationship between body, space and ritual, entering into conversation with cultural mythologies of place.
Through the familiar materials of our daily actions related to play, to nourishment and consumption, or to the conventions of beauty, for example, her work often addresses the concept of the vanitas and the passage of time. Employing the repetition of a gesture, the tropes of consumer culture, or the heightened tactile or sensorial quality of a material, her work destabilizes the familiar, directing our attention to the embedded and often problematic cultural weight it carries.
ANNA ABOUT TOGETHER APART: #SHELTER
During this program at ´ace, I expanded my practice to reflect on the ways in which I had created shelters for myself over the previous months. In my work, which often starts from a single familiar object, such as an egg, a braid, a piece of fruit or a ball, for example, I reassign or reframe its common use to call into question the cultural significance embedded within it.
In the series Organizing my eggs, I shuffled the natural roles of shells and skins, imposing a new sense of order to them. Likewise, in the video Skinny Bread, I seal a slice of bread in plastic, protecting it while negating its role as a source of nourishment. The piece Fil Rouge reflects on the role of video as a necessary container for the production and viewing of performative works in recent months.
BIO
Anna Rose
1982, USA
Currently lives and works in Florence, Italy
STUDIES
2014 | Master of Fine Arts, San Francisco Art Institute, San Francisco, USA
EXHIBITIONS
2020 | So close, so good. Numeroventi. Florence, Italy
2019 | Homo Bulla. Fondazione Sensus, Florence, Italy. Solo exhibition
2019 | Homo Bulla. Casa Atelier-Museion, Bolzano, Italy. Solo exhibition
2018 | Primavera in Sospeso, Robert McLaughlin Gallery Art Lab, Oshawa, Canada (solo exhibition in collaboration with Jennie Suddick)
2017 | Party of One, Jules Maidoff Gallery, Florence, Italy. Solo exhibition
RESIDENCIES
2018 | Spaziu Kreattiv, Gozo, Malta
2018 | Robert McLaughlin Gallery, Oshawa, Canada
2017 | Artscape Gibraltar Point, Toronto, Canada
2015 |  D'Clinic, Zalaegerszeg, Hungary
2014 |  Gamlì Skoli, Hrìsey, Iceland
Related Activities
Exhibitions, Together Apart
#1 | SHELTER: results
Artists in dialogue
16.12.20
During 2020, we carried out the first two sessions of Together Apart. The first session took as a conceptual and practical framework the REFUGE and the second, the NEST.
Through those starting points, both of which refer to caring atmospheres and structures for coexistence, we were able to think and create in a wide variety of directions and layers. We reflected on our pandemic context, a situation for which we had to find ourselves in the virtual non-space, but also a situation thanks to which people from many different countries were able to work simultaneously.
Assuming this complex situation, more than 20 participants per session created new pieces –some in exercise format–, took up projects that they had already worked on in the past or collectively set out to create new projects that will continue to develop beyond the scope of our meetings.
Taking these refuge and nest issues also in their complexity, we asked ourselves questions that made each of the participants involve their personal experiences, memory, memories and experiences from each of their territories. We addressed questions that sought to keep us in constant movement; at times we went through very optimistic or pessimistic visions about the possibility or necessity of having a shelter or a nest, and at other times, we were able to articulate more complex visions, enduring in intermediate and liminal states. For both, we took as a theoretical structure of support and dialogue the thought of Félix Guattari presented in The Three Ecologies (1989). His ethical-political approach that highlights the molecular domains of sensitivity, intelligence and desire, as well as his articulation of the three ecological registers (environment, social relations and human subjectivity), helped us to expand our creations and thoughts in relation to shelter and nest.
During the first session, when asked about the conditions that a refuge can have and the conditions that we would like a refuge to have, the artists (coincidentally and by chance, we had a cohort one hundred percent comprised of women) generated sculptural pieces, artists' books, photographs, videos, dance pieces and more, reflecting on the permeability or isolation structures that a shelter can have. Also, many artists started from their bodily memories to refer to the refuge and made improvisation and performance pieces. We created in relation to the refuge conditions presented by nature and the refuges that we create to protect ourselves from certain natural conditions. Memory as a refuge and shelters for memory also arose through textile practices or from the use of jewelry or objects with which we build links. Finally, the bonds and the community as spaces that shelter and spaces that imply care was another of the axes that we explored through pieces that included readings of texts and sound activations.
Together Apart has functioned as a program that opened up possibilities for meeting and collaborative creation. It has made possible the creation of new rhythms and synchronies for a limited time but whose reverberations and echoes continue to affect in unexpected directions.
Daniela Ruiz Moreno (curator-in-residency)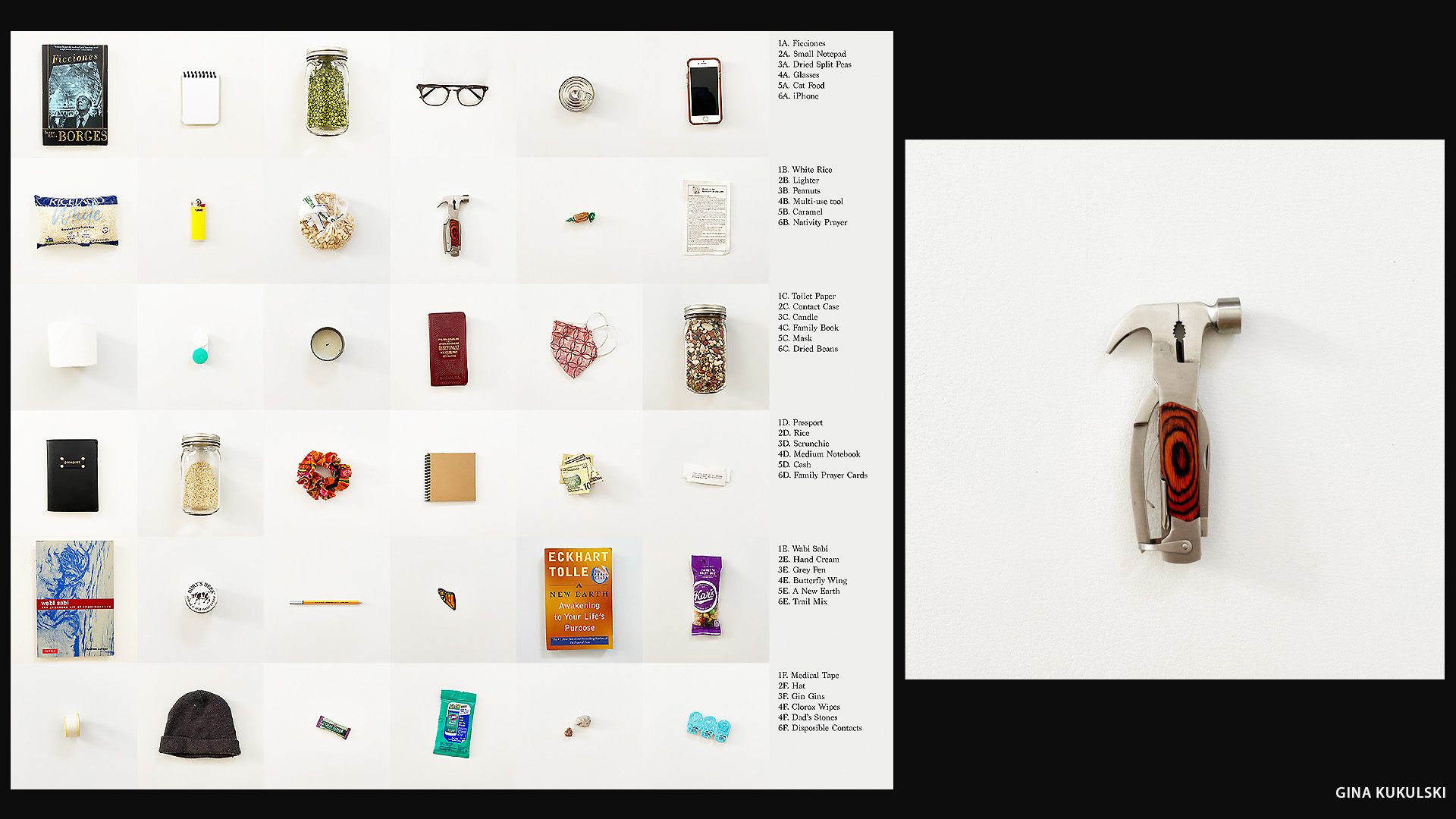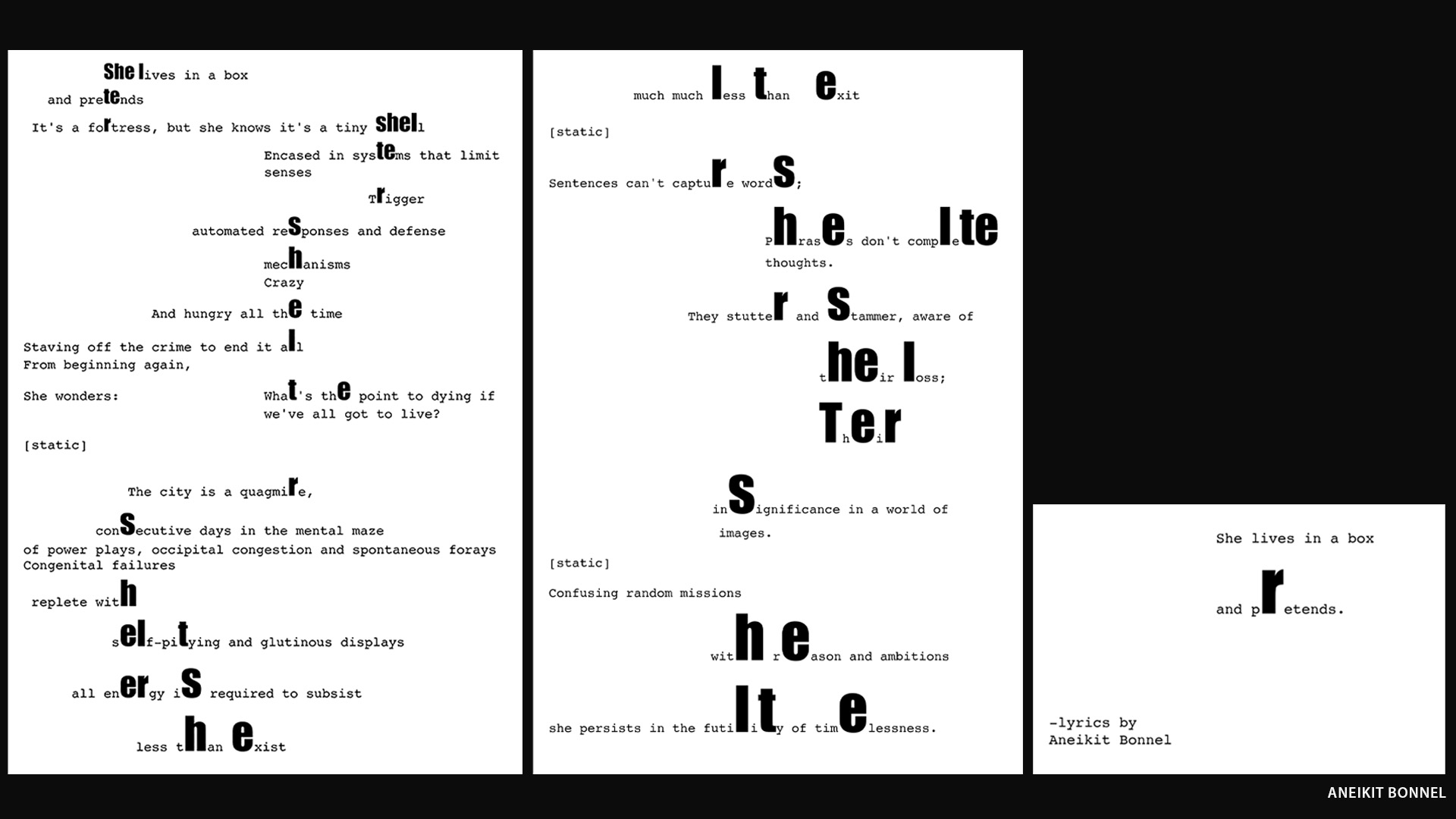 Testimonial
Florence, Italy
Anna Rose


After the remote residence

12.09.20
Together Apart provided a much-needed jump start to my practice after a few difficult months.
The structure of weekly group meetings, which was enriched by artist talks and lectures by the guest curator, brought focus to my work by giving me a gentle push to regularly produce something around a given theme. After seeing many of my plans and projects put on hold in the past 6 months, it was a relief to be given something to do! The weekly exercises helped me to start rebuilding my art routine in this much-changed landscape.
I greatly appreciated the welcoming tone of the encounters and the emphasis on a multi-disciplinary approach that cut through the hierarchies of the art world.
A wonderful experience that I would gladly repeat! Thank you all!
Anna Rose self introduction to the cohort on the first Together Apart encounter:
---
"I am hoping to get from this residency some structure which echoes what many of you have been saying, because I find it quite challenging to be productive these past few months…I think it's also really interesting to think about this as a platform for creating momentum within our practice.  I'm curious how we can better use an online platform for making work and making connections. So I am happy to be here with all of you."