United States of America
Barbara Madsen
FIG Bilbao 2020
26.11.20 14.12.20
"What would better express the current times than Barbara Madsen's premonitory works selected to be in FIGBilbao 2020. They belong to a series of 8 works created during her residency at Guanlan Original Print Base in China during 2019. In this series, Madsen divides the paper in two. In one-part zoomorphic forms show us animals floating in freedom on flats colors which resembles nature. In the other, she depicts a glimpse of the debris belonging to a desolate industrial civilization…may you find any resemblance to reality?" ALICIA CANDIANI
---
Barbara Madsen is an American artist known for her work in photography, print, sculpture, and installation. Her vast collections of industrial matter — spark plugs, machine parts, welding masks, light switches, rubber, plastic, and photographs from daily observations – serve as the stimulus for her work in print, sculpture, video and installation.  Her art employs the tropes of modernism, popular culture and objects that are consumed and discarded creating a mythical narrative using devices that may be sinister, creepy, nostalgic and blithely campy. Color is the sirens song that lures the viewer in.
Madsen's installations mine the reproduction of the object, they are realized through photographic prints, flattening and printing them on wallpaper and floor vinyl covering every surface of the gallery. Her encapsulated installations are spaces where nine feet tall fits and misfits can coexist. She has created installations at New York Public Library, 2015;  Pratt Institute in Brooklyn, 2006; the University of Delaware, 2005; and Drake University, 1999. She designed the set for Leopold and Loeb, a play at the Lowry Lab Theatre in Minneapolis in 2012. Post September 11th, Madsen was compelled to make billboards. Her anti-bigotry billboard, Eye 4 Eye = Blind, was raised above buildings in Jersey City and Revenge Never Ends was pasted behind NJPAC in Newark.In 2004 she was awarded a Puffin Foundation Fellowship for the next three banners in Washington D.C.. Madsen's banner of the smiley face with its mouth wide open, like Edvard Munch's scream and gas mask, was hoisted over the façade of the Corcoran Museum of Art at 1661 Pennsylvania Avenue, across the lawn from the White House.
Her solo exhibitions include the New York Public Library, Pratt Institute, Tyler School of Art, Millersville University, St. Lawrence University, Miami University, University of Delaware, Palacky University-CZ, Graficki Collective-Serbia, Scuola Internazionale di Grafica-Venice, ULUS Gallery-Serbia, Edinburgh Print Gallery-Scotland. Madsen has had over 100 group exhibitions in: Japan, China, Belgium, France, Spain, Serbia, Germany, Poland, India, United Arab Emirates. Corcoran Gallery of Art in Washington DC, the New York Public Library, the Lowry Lab Theater in Minneapolis, the International Print Center, New York.
Madsen's works are in the collections of: The Legion of Honor, San Francisco Museum of Art; Firestone Library, Princeton University; Swarthmore College, Lafayette College, New York Public Library; Library of Congress; Dartmouth College; University of Sharijah, United Arab Emirates; Guanlan Art Center, Shenzhen, China, and the Amoco Corporation.
Barbara Madsen
1958 | Rigby, Idaho.USA
Lives and works in Highland Park, NJ, USA
Currently, she is an Associate Professor, Mason Gross School of the Arts, New Jersey, USA
STUDIES
1988| MFA Drake University, Des Moines, Iowa USA
EXHIBITIONS 
2019| Legion of Honor, San Francisco Museum of Art, USA
AC Gallery, 798 District Beijing,China
China Print Museum, Shenzhen, China, Artists Books
2018 |Hangzhou 2nd International Print Biennial,China
2017 |  Fountain Gallery, Purdue University, Lafayette, IN, USA
COLLECTIONS
Legion of Honor, San Francisco Museum of Art, USA
Princeton University, Princeton, NJ, USA
Swarthmore College, Swarthmore, PA, USA
Lafayette College, Easton, PA, USA
RESIDENCIES
2019 | Guanlan Print Base, Shenzhen, China.
2017 | Warren Editions, Cape Town, South Africa.
2016 |Women in the Arts, Panel Discussion, Trestle Gallery.
2016 | Guanlan Print Base, Shenzhen China.
2013 | Scuola de Grafica, Venice, Italy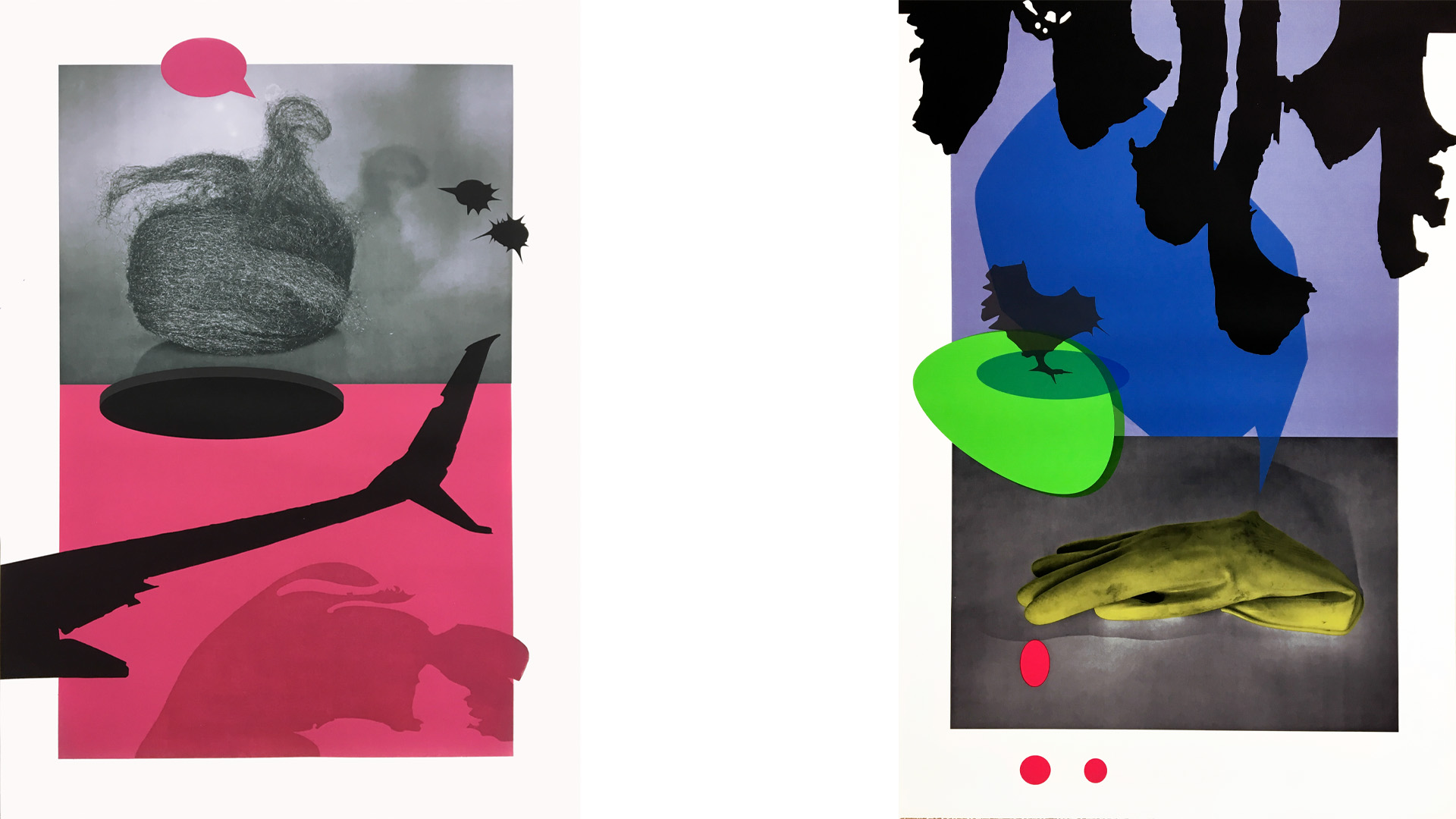 Related Activities
International Projects, Fairs
FIG Bilbao 2020
Artists in dialogue
26.11.20 14.12.20
After the landing of ´ace at FIG Bilbao2019, with Argentina as the guest country and the will of both organizations to expand their international networks, we have signed a collaboration agreement between both institutions: FIG BILBAO and Fundación´ace. Alicia Candiani, director of ´ace, becomes part of the Management Committee of Open Latin America with the aim of giving mobility to artists and their works on an international level. Also, this year we have once again been invited to participate in the fair, for which a prestigious group of international professional artists has been selected.
---
The International Fair of Printmaking and Art on Paper (FIG Bilbao) has positioned itself as one of the most important in Europe. This year, FIG Bilbao celebrates its 9th edition and, although it cannot aspire to attract more than 11,000 visitors in four days as happened last year, it has not hesitated to reinvent itself in an online format and, furthermore, it does not neglect face-to-face proposals insofar as their possibilities. Today the digital platform www.figonlinefair.com will premiere, offering 50 galleries and more than 500 artists that will be active throughout the month of December.
The works cover a wide range of prices and visitors will be able to enjoy the free and personalized advice of expert Elisa Hernando, who is in charge of the Approach online service. Among the creators present in this edition, it will also be possible to pledge on emerging talents such as Juan Escudero and Kepa Garraza, or already established such as Joan Miró and Eduardo Chillida.
Three containers have been installed next to the Bilbao Fine Arts Museum. Inside, all the works from the fair catalog will be projected on led screens that will change their content every 15 minutes. Until December 14 (from 11 a.m. to 2 p.m. and from 5 p.m. to 8 p.m.) they will be available to passersby. These are spaces that fulfill the function of the stands of FIG Bilbao, adapted to the restrictions imposed by the pandemic, and are complemented by the QR codes of each gallery that will allow access to the digital platform.
REPRESENTED ARTISTS
Alicja Habsiak-Matczak (Poland)
Guy Langevin (Canada)
Bárbara Madsen (USA)
Cecilia Mandrile (Argentina, lives in New York)
Kestutis Vasilinius (Lithuania)
Zhang MinJie (China)
Artist-curator
Alicia Candiani (Argentina)