Brazil
Wesler Fagner (ALMA)
Palimpsest [3]
13.04.15 21.04.15
Brazilian artist Wesler Fagner (ALMA) is doing a residence in mural painting among the Palimpsest Project. This project invites emerging artists to perform visual dialogues between the works of each other on the terrace of our headquarters. Alma´s mural adds new images and "conversations" to previous interventions which were begun by the Colombian Felipe Garcia and continued by collective "Kiik Create" (Puerto Rico-USA) and "Buck Teeth Girls Club"(Canada).
ABOUT THE ARTIST (by Carolina Robin)
"ALMA" is Wesler Fagner Machado's pseudonym. It is in Limeira's streets, his home town, where a big part of his work is located. Black and a virtuous line is what predominates in his mural painting. Alma also works with other formats, always using objects and elements that he finds in his daily journeys through the streets like wood, paper and more. His creative universe is full of images that evoke anthropo-zoomorphic beings and exotic maps.
His most recent series establish links between two and three-dimensional representations, using graphic design's language as an explicit act of construction. Lines are projected outside the walls through pieces of wood. In his 10 years of experience many different references can be founded, from detailed geometric drawings from African art to Bosch's and Goya's alegoric monstrosities.
BIO
Wesler Fagner
1985 | Limeira, San Pablo, Brazil.
He works as an artist and teacher.
STUDIES 
Visual Arts, Faculdade de Administração e Artes de Limeira. San Pablo, Brazil.
Studies with: Cláudio Cretti, Guto Lacaz, Edith Derdik, Rubens Espírito Santo and Cecília Stelini.
EXHIBITIONS
2014 | Entre paredes SESC. Brazil.
Several group exhibitions in Brazil and the United States.
AWARDS
2013 | 24° Mostra Arte da Juventude no SESC.  Ribeirão Preto, Brazil.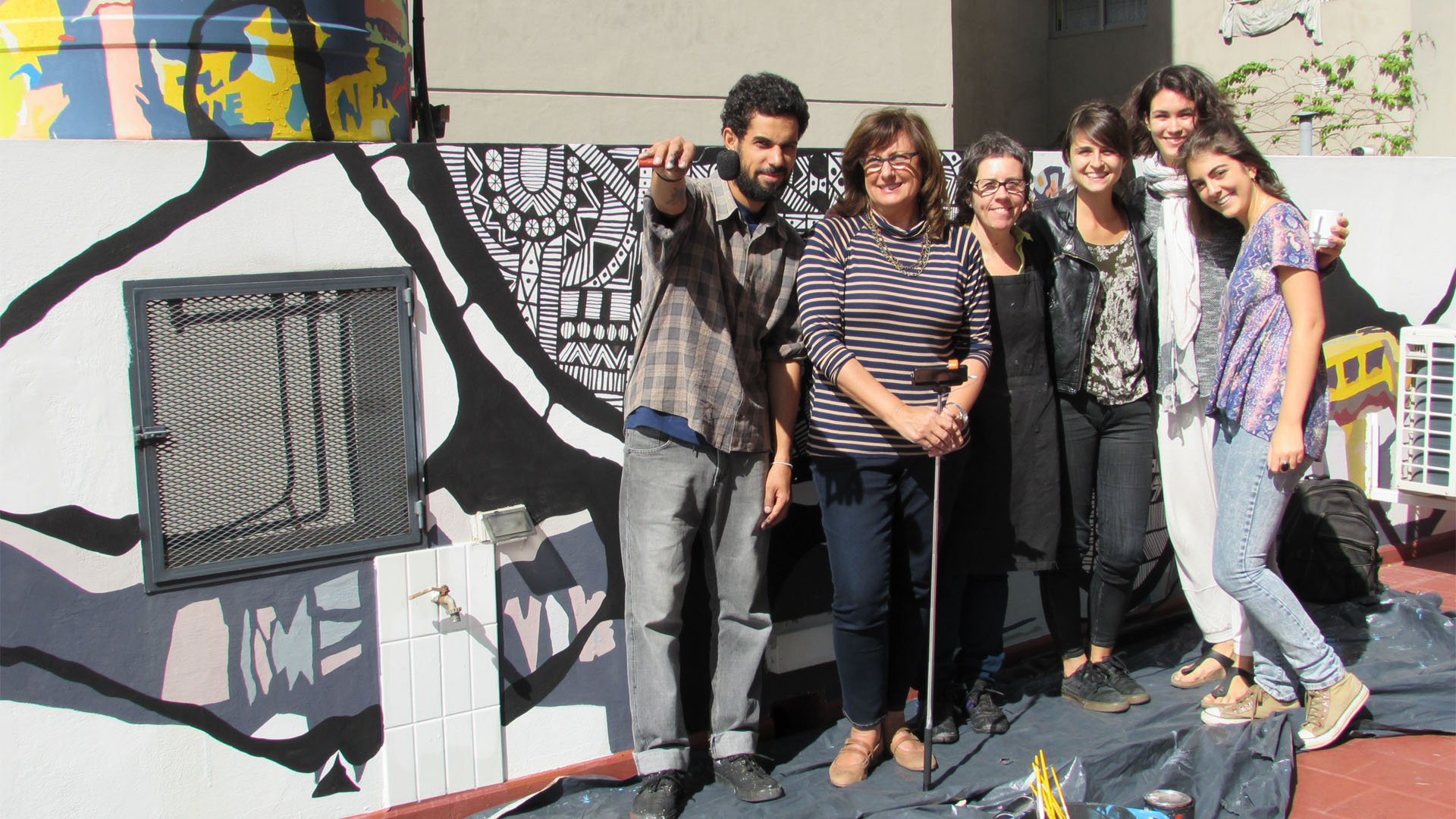 Related Activities
Encounters
Open Studio #4 2015
Artists in dialogue
22.04.15
During 'ace's Open Studio of April 22nd, artists-in-residence works and processes were presented.
Julie Rasmussen (Norway) contemporary dancer and producer who explored the different possible dialogues between her physical work and audiovisual formats.
Maíra Dietrich (Brazil) opened The Tower to show the photo lyto and transfer works she has been developing.
ALMA -Wesler Machado (Brasil) presented his intervention within the Palimpsest[3] project for mural painting.
As in every Open Studio, we had an interesting encounter to get to know the artists, their projects and exchange ideas.
This time we did not only share art but also food cooked by the artists themselves.