United States of America
Wayne Diem Kleppe
One thousand eight hundred and seventy five
04.06.12 20.07.12
Wayne Kleppe is a young artist who worked for two months in the SUB30 residency program in ´ace developing his project Eighteen Seventy-Five.
Passionate about wood carving and linoleum, Wayne worked on the large-scale engraving of two female figures, as well as a variety of pigeon images – on a smaller scale – with which he later made more than 200 prints.
His art and imagination took flight for the planning of an installation full of visual poetry. It will hang high above the ceiling of the Central Hall of ´ace, in which he will include tree branches found around in the city.
BIO
Wayne Diem Kleppe
1986 | USA.
STUDIES
2010 | Bachelor of Fine Arts, Tufts University. Medford. Massachusetts, USA.
2010 | Diploma, School of the Museum of Fine Arts. Boston, USA.
EXHIBITIONS IN THE USA.
FICTILIS. Seattle, Washington; OBERON. Cambridge, Massachusetts; Yes.Oui.Si. Boston, Massachusetts; The Cole Art Center. Nacogdoches, Texas; Durango Arts Center. Durango, Colorado; Heaven Gallery. Chicago, Illinois; Museum of Fine Arts. Boston, Massachusetts; Somerville Theater. Somerville, Massachusetts.
RESIDENCES
Contemporary Artist Center. Troy. New York, USA.
Frans Masereel Centrum. Kasterlee. Antwerp, Belgium.
OTHERS
Graphic artist in residence. Artist Proof Studio. Johannesburg, South Africa. He collaborated with William Kentridge, Lindsay Andrés, and Mabaso Dumi.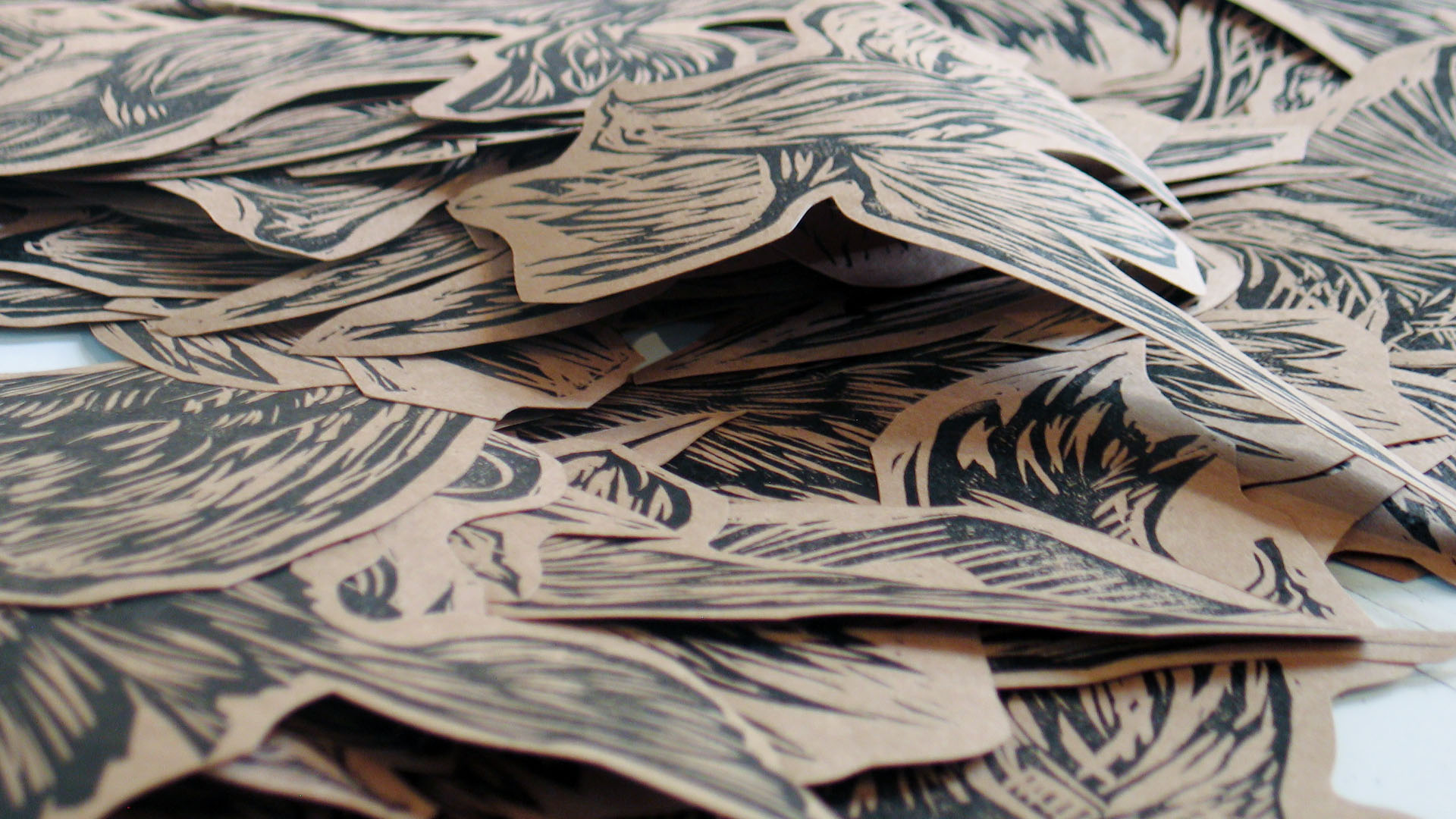 Related Activities
Exhibitions
One thousand eight hundred and seventy five
Wayne Diem Kleppe
18.07.12 01.08.12
ONE THOUSAND EIGHT HUNDRED AND SEVENTY-FIVE
Dozens of branches hanging from the ceiling of the central hall of ´ace and a large number of prints of pigeon imaged make up the installation One thousand eight hundred and seventy five made by Wayne Diem Kleppe that explores the roots of agriculture in Argentina.
The title of the exhibition (1875) refers to the year in which Argentina sent the first shipment of intact grain to the United Kingdom, triggering a wave of local and foreign investment. The female figure, holding the hay bundle, is both a reference to the maternal figure and the mythical female figure – who is the embodiment of nurture and nature. Pigeons allude to the life in a city, literally and symbolically, feeding on life in urban areas.
STATEMENT OF THE ARTIST
Each individual internalizes his or her experience of the world in a different way.
There are limitations to how we can express and react to these experiences, social norms and constructions are the most frequent obstacles.
My work aims to convey the anguish that comes from feeling these limitations. By using the characters, a person can feel liberated from his or her own skin, and is able to remove himself from the traditional obligations and paradigms of daily life.
´aceNITE, Exhibitions
Between Lines
Setser - Kepple
18.07.12 01.08.12
El miércoles 18 de Julio a las 19 hs. inauguramos las instalaciones de los artistas en residencia Meredith Setser (Indianápolis, EE. UU) con su obra Perquisition Argentum/Aurum y Mil ocho setenta y cinco de Wayne Kepple (Boston, EE. UU); en conjunto con una exposición colectiva Ejercicios del taller de Oscar Smoje.
Entrelíneas, la próxima ´aceNITE, celebrará el uso de la línea como protagonista en los trabajos de todos los artistas expuestos y nos dará la posibilidad de disfrutar de este medio primigenio de representación.
Los esperamos de 19.00 a 22.00 hs!