Ireland
Valerie Driscoll
End to End
24.09.18 19.10.18
Valerie Driscoll's interdisciplinary art practice incorporates sculpture, video, installation and performance. Often playing with notions of sex, death and the banal, Driscoll's current work explores the relationship between the human body and the machine.
ARTIST STATEMENT
During my residency I will explore the relationship between the body and internet ether and will involve dance and movement of the body, playing with and participating in popular culture and online environments.
This project considers the conceptual overlapping of human body and machine. Playing with notions of the 'precise' machine and the 'messy' body, this new video work will irreverently question cybernetics and the perceived patriarchy of machines. Working with repetition, provocation and the exemplification of process, this work reflects on the banality of internet engagement. The performer will interact with the internet and using only movement, will mimic what she sees.
BIO
Valerie Driscoll
1969 | Ireland
Lives and works in London, United Kingdom
EDUCATION
2015 | MA in Conceptual photographic art, Central Saint Martins College of Art, London, UK
2010 | Camberwell College of Art, London, UK
EXHIBITIONS
2017 | Bodytalk, The Complex Gallery, Dublin, Ireland
2016 | Domestic disturbance, Et Alia Gallery, London, UK
2016 | New Weapons, Blitz Gallery, Malta
2014 | Miniscule, Oblong Gallery, London, UK
2012 | Sceal Eile, Courthouse Gallery, Ireland
AWARDS
Art Gemini Public Choice Award
Shortlisted for the Deutsche Bank Fine Art Photography Award, London, UK
Winner of Surrealism art competition at Barbican Art Centre, London. Supported by the Arts Council of England
RESIDENCIES
2013 | SaLE Docks Art Gallery, Venice, Italy
2012 | Burren Art College, Ireland
2010 | The Market Estate Project, London, UK
PUBLICATIONS
SMBH Magazine, Circa Art Magazine and Darmstadter Tage der Fotografie
Related Activities
´aceNITE, Performance
End to End
Valerie Driscoll
17.10.18
During the ´aceNITE opening, Valerie Driscoll presented four pieces in performance and videos format that pretend to be light sculptures.
All of Driscoll's work plays with the binomial emotion/automatism. She uses her body as a tool that replicates automatic mechanisms at the same time that it is crossed by the unpredictability of emotionality. Gestures and emotions appear as a glitch in the accepted evolution of certain behaviors and ways of socialization.
Through subtle gestures, where there seem to be errors in her movements and videos, Driscoll generates strangeness and perhaps discomfort in the spectators.
´aceNITE, Exhibitions
Of Places
Artists in Dialogue
17.10.18
A new ´aceNITE hosted the opening of exhibitions of local and international artists with their works from different disciplines, with the presence of representatives of the Embassies of Poland, Ireland and Bolivia.
The artists presented were:
Andrzej Tarasiuk (Poland / Canada)
His installation Nature: Space of Flows was exhibited in the Políglota Room
Valerie Driscoll (Ireland)
End to End, Performance Video
Samuel Maita Argote (Bolivia)
In an Open Studio, he showed Stereotypes at the ´ace Workshop, where he shared his experiences and ideas with all those who approached.
Cecilia Candiani (Córdoba, Argentina)
Cecilia presented her photography work Rewrite at the Dialogue Space.
Bárbara Vincenti Bech (Buenos Aires, Argentina)
Her installation work Unmoulds was exhibited in the Transversal Space.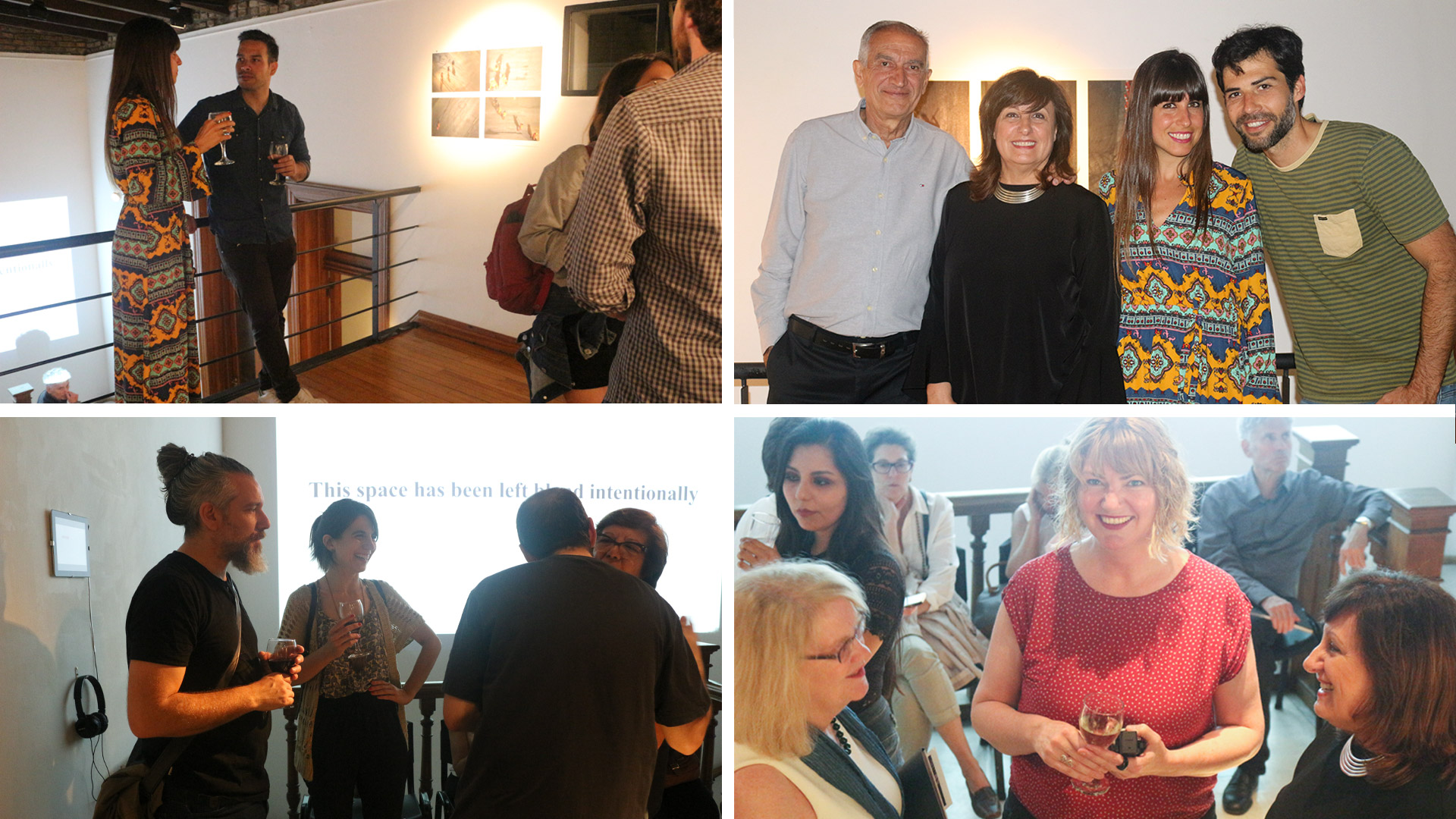 ´aceNITE, Exhibitions
Portraits / Self-Portraits
Artists in dialogue
16.10.19
On October 16th, 2019, the group exhibitions Self-portraits 10 and Portraits/Self-portraits/Self-referentiality were inaugurated together with No Man's Land (by Kristina Borg) and the finissage of White Noise II (by Constanza Abete).
The international Self-Portraits project opened with the presence of Joseph Scheer, co-director of the Institute of Electronic Arts (IEA) of Alfred University and Aodi Liang, Associate Researcher of the same university. Both traveled to Buenos Aires to carry out different activities, including a conference within the framework of the Master of Electronic Arts at UNTREF (Scheer) and an artistic residency at Proyecto´ace (Liang). The Self-Portraits project is an international collection of graphic work developed under the direction of Alicia Candiani, whose original idea was to bring together artists from different cultures to visually explore the theoretically complex problems of self-representation as an expression of identity.
Through an open call, Fundación´ace invited Argentinean and Latin American artists and creators to submit short video pieces under the theme self-portrait, portrait and self-referentiality to participate in the exhibition PORTRAITS / SELF-PORTRAITS that opened on the 16th October 2019. The curatorship and selection of the works was in charge of Daniela Ruiz Moreno, and the video pieces were exhibited in dialogue with graphic pieces from the 10th edition of the Self-Portraits project.
The residency project for Kristina Borg (Malta): No Man's Land was also inaugurated. Kristina participated in a Production Residency, during which she produced the graphic pieces that will accompany a book related to her work No Man's Land, and that she exhibited at the ´aceNITE in October 2019.
During the same event, the exhibition of Constanza Abete's Ruido Blanco II was closed, consisting of an installation of plaster masks and amplified sound.
---
Self-Portrait International Project
10th session
Joseph Scheer | Andrew Deutsch
Michèle Sennesel
Myles Calvert | William Contino | Judy Livingston
Aodi Lang | Matthew Underwood | Polina Arteev
Jennifer Brice | Carolynn Fridley | Sage González-Velázquez
Clare Mattilio | Jennifer Mcnutt |Brittany Winans
---
Invited video-artist
Valerie Driscoll (Ireland)
---
Portraits/ Self-Portraits Open Call
Curator: Daniela Ruiz Moreno
Agustina Lapenda | Alejandro Thornton | Ana Maria Mattioli | Andrea González | Ariel Zajac | Catalina Bunge | Daira Cañete | Gabriel Sasambiarrena | Guillermo Zabaleta | Jose Ulloa Acosta | Juan Pablo Ferlat | Juan Urrutia | Julieta Tarraubella | Laura Focarazzo | Maria Jose Cisneros | Mariana Oliveria | Paulina Soto Cisternas | Silvana Camors