International Projects
Cubes of Temptations
Artists in dialogue
14.11.19 17.11.19
In 2019 FIG Bilbao, International Art on Paper Festival,  reinforced its international character by designating Argentina as a guest country and including the Fundación´ace as one of the invited Argentine institutions. According with this,  the foundation participated in a special project within the fair: the "Cubes of Temptations". This is an exhibition space made up of 2x2x2 meters wooden cubes where emerging artists and / or advanced students carry out interventions taking as a central theme paper in any of its variants. This section of the fair wants to give visibility, disseminate and enhance emerging artistic practices and are offered as utopian spaces to carry out projects based on works on paper that embrace / coexist / dialogue together with the continent (the wooden cube), which instead it can be transformed into content.
Within this framework, the organizers offered Alicia Candiani, our director, the curatorship of four of the "Cubes of Temptations". The proposal was a very welcome challenge for Alicia, completely  alined with her theoretical and practical explorations about the expansion of the limits of artistic practices that involve print media and art on paper, that both have been developed within our residency program. In the selection process, she focused on artists  who had worked (whether on scholarships, in residences or with specific projects) in any of the different Proyecto´ace programs, in such a way that our participation expressed our vision of contemporary graphics and at the same time showed pieces produced in our workshops where we work collaboratively.
The final selection included Laurel Ponturo, Ian Ballantyne, Juan Reos and Micaela Muzi. The artists were then asked to make a new installation proposal for the cubes based on what they produced with us, recommending consider the cubes as a space to intervene and not simply as a container to hang the work. The selected artists were invited to travel to Bilbao to make their interventions, participated in all the associated activities, gave workshops and competed for the Temptation Cubes Award, which was finally awarded to Micaela Muzi, one of our invited artists, with a project carried out during her residency in ´ace at the beginning of the same year.
Fundación´ace invited to the 8º FIG BILBAO. International Festival of Printmaking and Art on Paper.
Euskalduna Palace, Bilbao, España
CURATOR
Alicia Candiani
SELECTED ARTISTS
Ian Ballantyne
Micaela Muzi
Laurel Ponturo
Juan Reos
CUBOS´AWARD
Residencia en Fundacion CIEC, España
Micaela Muzi
Artistas relacionados
Micaela Muzi
Ian Ballantyne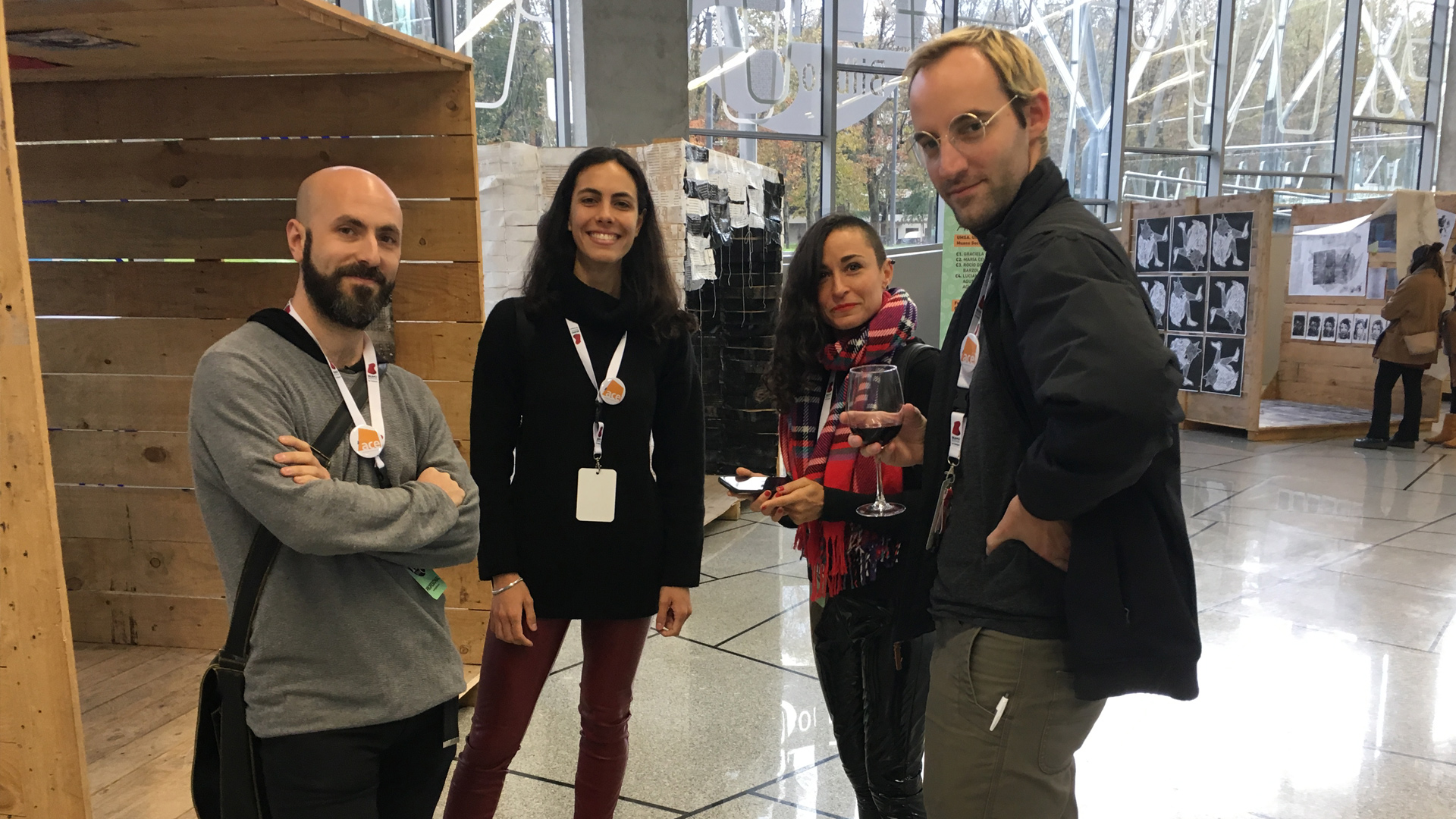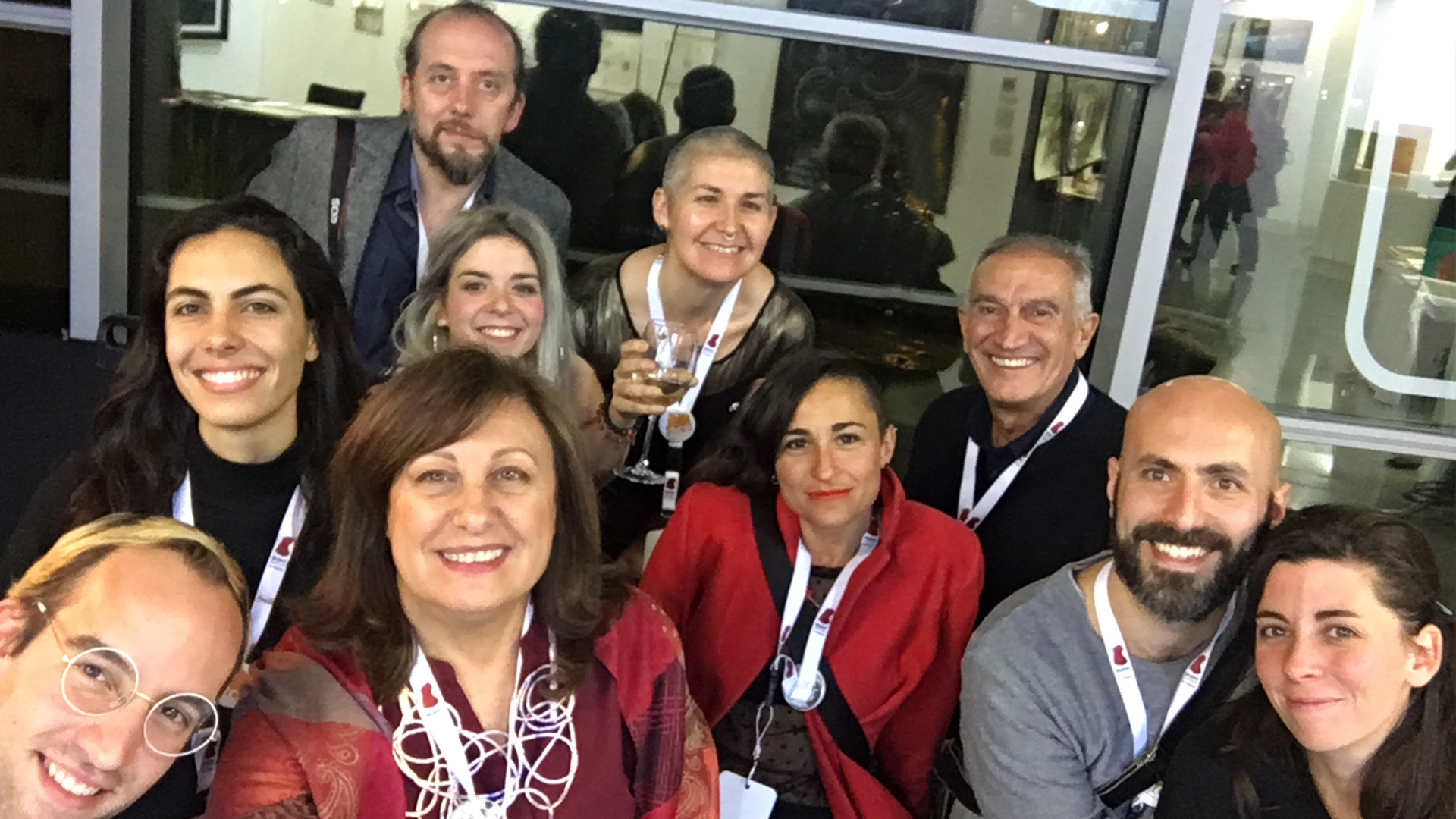 G&E Magazine Article
España
Alicia Candiani


Cubes of Temptations

15.12.19
G&E is an international platform dedicated to the dissemination of multiple art and art editions. Its articles covers all the information related to the world of publishing, positioning itself as a reference for graphic art. In its Issue 65, it analyzed the last edition of FIG Bilbao, the International Festival of Arts on Paper through the "Cubes of Temptations", which in this 2019 edition had the curatorship of Alicia Candiani from Argentina.
The magazine dedicated its cover to us and published a 12-page article, written by our director, which describes the curatorial process and the projects of the artists selected to make interventions within the Wide Angle section.
The full article can be read (with translations to English) HERE.
G&E MAGAZINE (Print and Art Edition)
Madrid Spain
Director:
Isabel Elorrieta
With a presence in the main international fairs -Art Basel, ARCO, MACO Mexico, Multiplied London- this magazine covers current news, exhibitions, new editions and news in the world of graphics as well as research studies and essays, without leaving aside, references to the history and evolution of multiple art.